AusTriM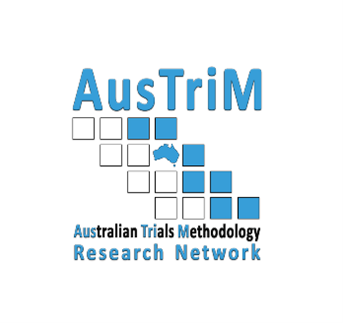 This conference is brought to you by the Australian Trials Methodology (AusTriM) Research Network, an NHMRC Centre of Research Excellence. The biostatistical and methodological experts conduct landmark trials across a broad range of health and medical fields. Our input optimises the planning, design, implementation, analysis and reporting of clinical trials, all of which ensures precious research dollars are used to generate the most accurate and useful evidence possible.
We focus on two key aspects of clinical trials to deliver improved health outcomes. Firstly, developing and applying innovative study designs to ensure the efficient allocation of future research and healthcare spending. Secondly, advancing analysis methodology to capitalize on existing trial data, adding even more value to past research investment.
The national Network is administered by Monash University with activity nodes at the Murdoch Children's Research Institute, Telethon Kids Institute and University of Western Australia, South Australian Health and Medical Research Institute, the NHMRC Clinical Trials Centre in Sydney, University of Queensland, and the University of Melbourne.
You can learn more about our network on our website, and follow us on Twitter and LinkedIn.
For any queries please get in touch via email: austrim@monash.edu